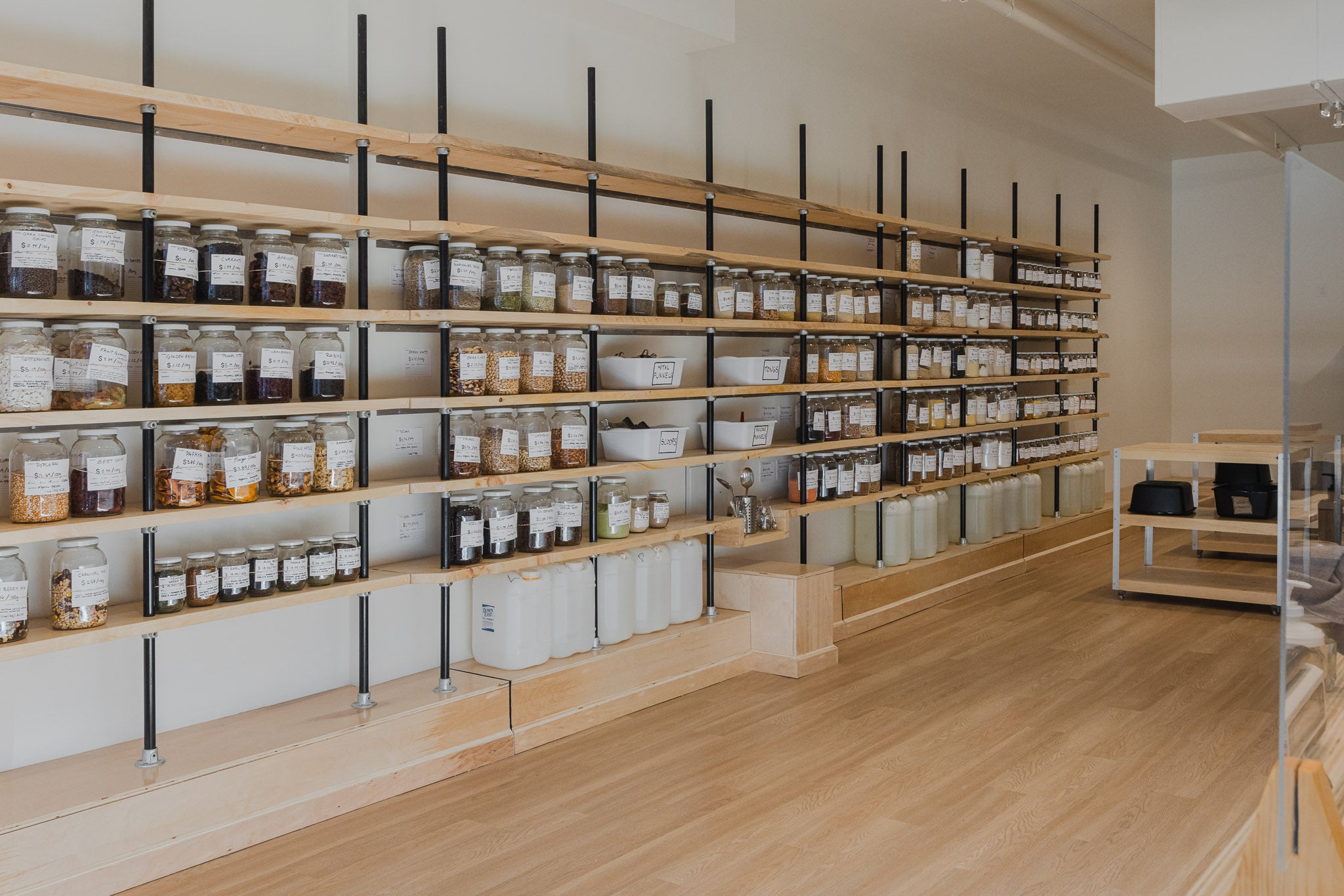 Our Story
The Tare Shop is a package-free coffee shop and bulk store. As the first package-free store in Halifax, we provide alternatives to over-packaged food, household, and personal items.

Founded by Kate Pepler in October 2018, with a location in downtown Dartmouth, The Tare Shop aims to reduce barriers and encourage more sustainable living.

You are able to grab your coffee, groceries, beauty supplies and more, all package-free. We also host engaging community events such as workshops and lectures.

Like any great idea, The Tare Shop was born out of a burning need and desire to do better. As a certified B Corp, we will constantly strive to improve our score and will reapply for the certification every 3 years.
What is package-free?
To us, package-free living means taking action to reduce your personal waste, reusing and repurposing what you already have, and striving to live with less single-use plastic. We provide long-term alternatives to single-use plastic items in order to help you help the world!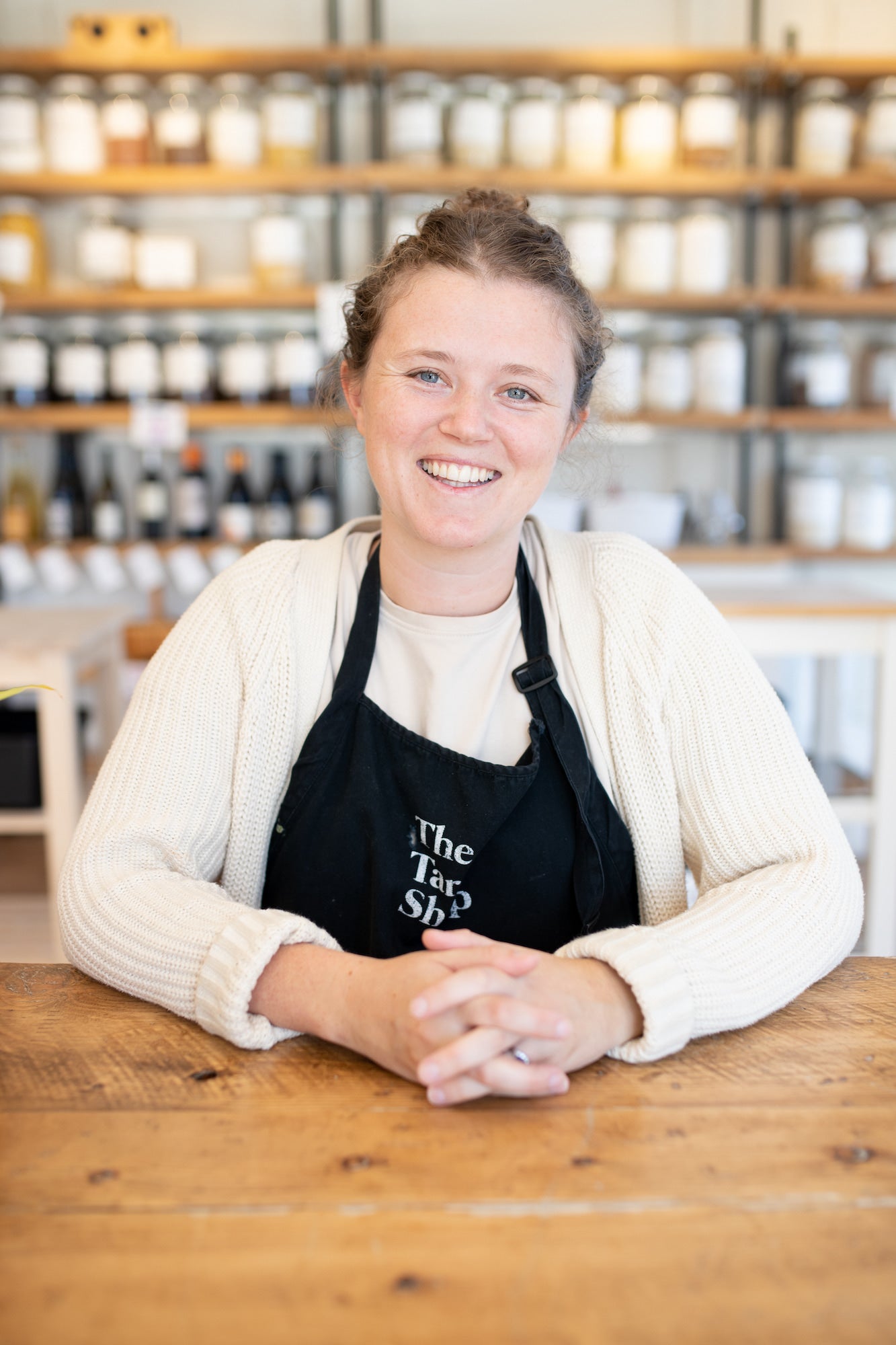 Meet Kate
Kate Pepler graduated from Dalhousie University with a BA in Sustainability, Environmental Science and a minor in Marine Biology. For a year after completing her degree, she was feeling overwhelmed with the doom and gloom narrative of our Earth's health. This helped her "Eureka!" moment of creating The Tare Shop – which combines all of her passions – oceans, reducing plastic pollution, environmental education, and fostering community – into one community-based business.
"

The Tare Shop is one of the best additions to the neighbourhood. The staff and service is lovely, they always have what I need, they stock brands and items I love. I can walk there! Every city should be so lucky to have a Tare Shop.

"
"

I have always enjoyed my visits to The Tare Shop. The staff is very friendly, courteous, helpful and patient. The selection of products is amazing. Cleanliness seems to be a priority. I visit at least once a month to stock up my pantry.

"
Not sure where to start?
Check out our most popular starter products for package-free living.
Sorry, there are no products here.