Contact Us
Do you have a question, comment or concern? We'd love to hear from you! Fill out our contact form and we'll get back to you soon!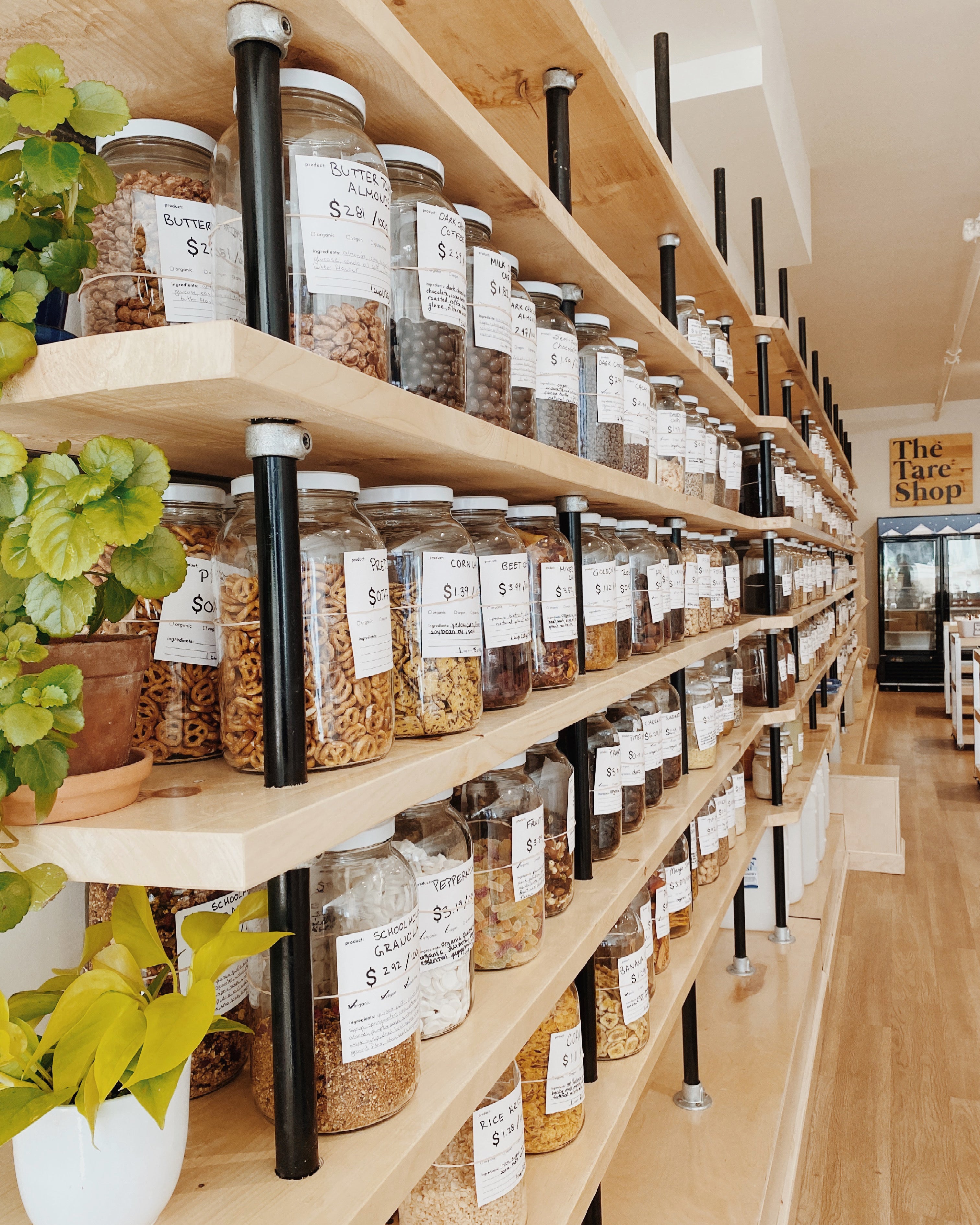 DARTMOUTH, NOVA SCOTIA
Store Hours & Location
Some frequently asked questions
How do I buy bulk food at The Tare Shop?
You'll bring your own clean and empty jars, containers, or bags to our store, we will weigh them at the tare station and write the weight on the container or bag. Then you fill each container with the grains, condiments, spices or other goodies you want. At the cash we will deduct the weight of your containers so you aren't paying for them. Then go home and cook that yummy meal you had planned.
Are plastic containers ok?
You bet! You can bring any kind of container – glass, plastic, cloth bags, plastic bags, Tupperware, etc! As long as the containers you bring in are clean and empty, you are able to fill them :) 
What methods of payment do you accept?